Living in Luxembourg
The Grand-Duchy of Luxembourg is one of the six founding Member States of the European Union, and has been part of the Euro area since the launch of the single currency. Luxembourg is also member of the Benelux economic area and of Nato, not to mention all of the important international organisations.
Strategically situated at the heart of Europe, this small country is an important partner at European level and its financial centre is recognised worldwide for the quality of its financial engineering. Luxembourg offers a favourable legal and fiscal environment (corporation tax, local business tax, VAT and subsidies), a multinational, multilingual and professional workforce and a climate of confidentiality, which have allowed the country to thrive.
THE GOVERNMENT FOLLOWS AN OPEN ESTABLISHMENT POLICY FOSTERING PRIVATE INITIATIVE
Its political and social stability, under the aegis of a parliamentary monarchy; consists of a cosmopolite population with a high living standard. This is why multilingualism is the norm in Luxembourg. Government administrations serve companies, and not vice versa. Despite an exemplary fiscal and social competitiveness, banking secrecy forms part of Luxembourg's legislative system.
A substantial tax reform has entered into force in 2002, concerning the taxation of both natural and legal persons.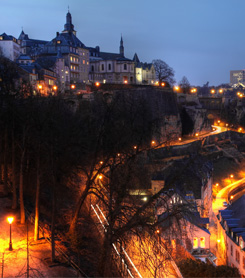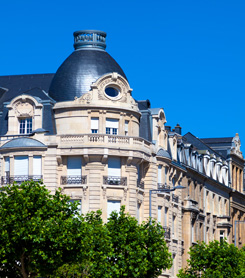 LIVING IN LUXEMBOURG
This small country, which featured in sixth position in 2010 "International Living" ranking, is recognised as one of the 10 countries offering the best living conditions. Like the United Nations, it has been described as "the whole planet in a nutshell". It comprises dozens of nationalities in a pleasant environment with a privileged way of life.
Luxembourg is home to many international institutions gathered on the Kirchberg plateau, which is undergoing considerable transformations. From a logistical point of view, the transport network is excellent and places Luxembourg at a crossroads in Europe, only 2h15 from Paris, and with connections to northern Germany, Brussels, Strasbourg and Switzerland. Luxembourg also offers a high-quality airline.
Discover our office in Luxembourg